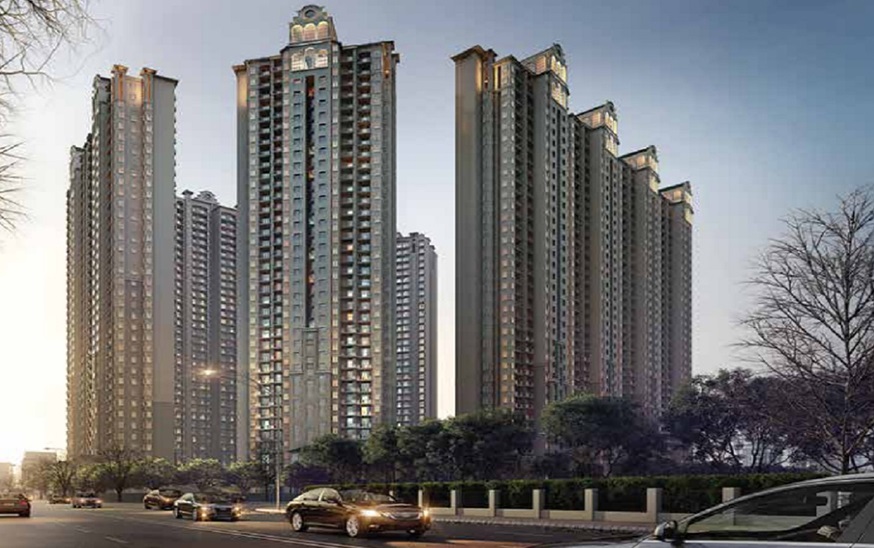 ATS Picturesque Reprieves Sector 150 Noida is residential project which adds to wonderful lifestyle. The residences makes it perfect place for investors and buyers who look for one of the great developments with full of amenities. The residences adds with better specifications and creates a lifestyle that fulfills all needs and aspirations of buyers. The project is within peaceful location at Sector 152, Noida Expressway. The project is spread in area of 35 acres of land. The development has 5 acres of land that is dedicate to commercial hub of ATS Kingswood. It comes with front location and the rest of the area adds with picturesque reprieves. ATS Picturesque Reprieves Price List / ATS Pious Hideaways Price List / ATS Kingston Heath Price List / Eros sampoornam Phase 3
ATS Picturesque Reprieves Sector 150 Noida adds with 31 towers and most of the towers here has only 2 flats while the other towers have 4 flats per floors. It creates one of the best residences that is certainly with the hallmark of ATS. The development lets you enjoy with beautiful lifestyle and with every thing near to the project it adds with ease of living. The launching area of phase 1 is approximately 10 acres. It has tower height of Ground + 36. It has 11 towers in phase 1. The project has Spanish theme based architecture and it creates magnificent view of Noida Expressway. It has easier access to all the highways and Jewar airport.
ATS Picturesque Reprieves Sector 150 Noida has 3 BHK apartments with area of 1850 sq ft. It has 3 BHK + Srt apartments with area of 2350 sq ft. It has 4 BHK + Srt apartments with area of 3200 sq ft. The project has beautiful architecture that gives brilliant lifestyle to apartment dwellers. It comes with majestic view of Yamuna and Hindon Rivers as it is at confluence of both. The project is at just 20 minutes drive from Noida and Delhi borders. There are huge number of IT/ITES projects within proximity. Techzone Greater Noida West is near to the project. It also adds with immediate connectivity with Noida Aqua metro line.
ATS Picturesque Reprieves Sector 150 Noida has best of the design and build using Korean technology. It has clubhouse, hotels, malls, restaurants, jogging track. There are indoor games, gym, swimming pool, yoga center, RO water supply, banquet hall, open badminton court, beauty salon and internet connectivity. It has play area for kids, dedicated lift lobby, security, cctv cameras. The project adds with beautiful landscaping and with power backup that fulfills the requirements of dream house. It thus makes you enjoy with good number of lifestyle amenities. The residences are beautiful and makes it with commercial hubs near the project.
ATS Picturesque Reprieves has tallest towers in the region that offers majestic view of Noida and Yamuna Expressway. It has all the apartments that faces the central greens. It has access to world class sports, recreation and other necessary facilities. The project is at just 5 minutes drive from Metro station at Sector 148, Noida. The upcoming Jewar airport is at just 30 minutes from project. This makes it one of the most revered project in Noida.