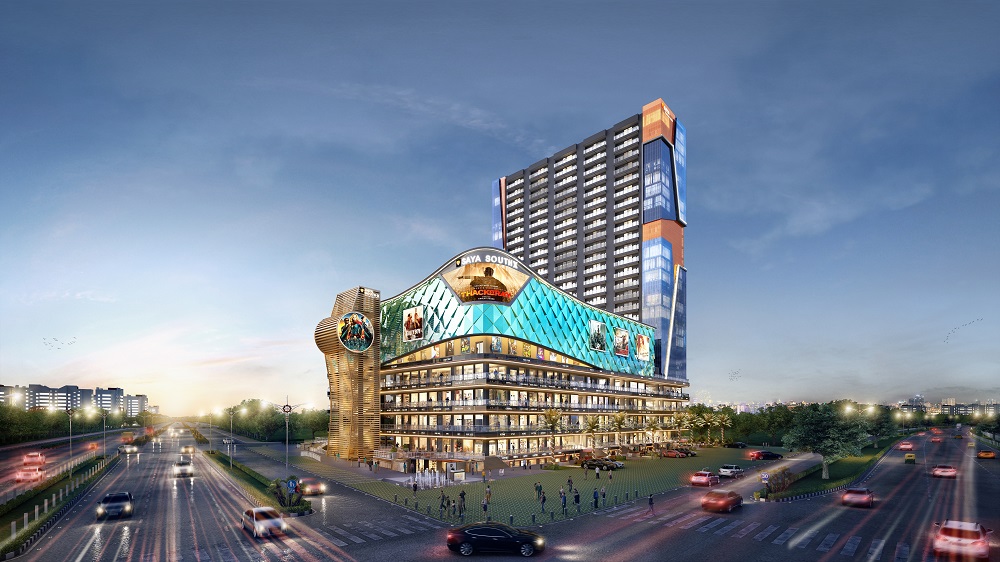 Saya South X is commercial project with good number of lifestyle, apparel, cafeteria, food court. The project is one of its kind with business environment. It makes a great endeavour from Saya Buildcon. The project has an apt location at Greater Noida West. It adds with good number of footfalls as the project has catchment area of good number of residences. It adds zing to the business with lifestyle retail, retail shops, gourmet dining, anchor stores. It has 6 screen multiplex, smart offices, business suites, cafes and restaurants. The project creates best of the entertainment and recreational activities under one roof. The commercial project makes it with one of the best retail and shopping destination that adds with best of the hyper stores, general stores. The other branded retail outlets creates as world class shopping destination for the shoppers. Gaur City 4th Avenue Resale Price / Gaur city 5th avenue Resale Price / Gaur City 7th Avenue Resale Price / Godrej Woods Plumeria
Saya South X is with best of location at Greater Noida West. It is spread in area of 12000 sq meter. The project has 3 side open plots. It has secure campus with good number of cctv cameras surveillance. The project is with location at 130 meter wide road. It has more than 4,00,000 families within close residential area. It has best of the low maintenance that adds to comfort of buyers and business person. It adds with best of the specification. The project adds with lower ground floor, ground floor, first floor, second floor. It has third floor with food court and fourth floor with international street food market. The project defines with best of lifestyle retail, anchor stores, gourmet dining, 6 screen multiplex. It has best of business suites and smart offices.
Saya South X is develop with right mix of business, entertainment and lifestyle. It has redefine the high street business which makes it destination for social bonhomie. The business is spread in good area with beautiful lifestyle projects spread on different floors. The project is spread over an area of 12000 sq meter of approximately 3 acres of area. It has 3 side open high street developments at Ek Murti Chowk roundabout. The project defines good lifestyle and safety is paramount with cctv's, fire fighting system and sprinklers. It has well place multiple escalators and elevators. It has mechanical car parking space which has 2 levels of basement parking. The development has large atrium along with well design spaces for events and has help desk to assist flea market.
Saya South X is a development which has international dining, shopping and lifestyle experience. It adds with good capital appreciation. It has nearest metro connectivity and will soon reach Noida Extension. It is within close proximity to Jewar airport. The project adds with good number of corporate business center such as Bhutani Alphathum. This makes it a well define place for investors and buyers. It is just a quick drive away from the propose metro station. The project by Saya thus makes it with beautiful and fulfilling business impact. It lets you enjoy with an investment opportunity that adds millions in your kitty.