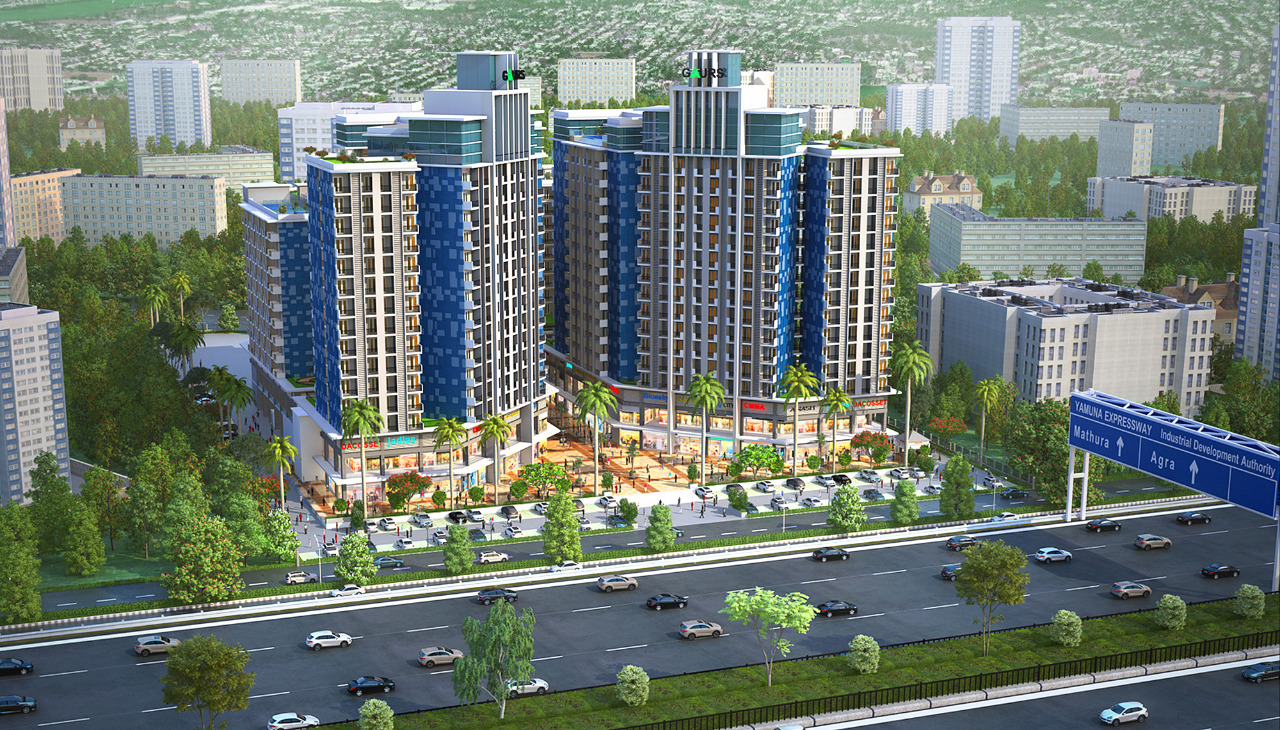 Yamuna Expressway a land development which is into commercial, residential and mix use. The development is prosperous here with amazing infrastructure developments and emerging as new city for buyers. The commercial development with introduction of Jewar International airport has made things look fascinating and bring good returns for business investors. The commercial projects are in huge numbers and gives you an amazing lifestyle with new malls, multiplex and other multiple opportunities. It lets you enjoy with better roads and highways networks which helps to get the best ways to reach your destination. One can think about the growth as commercial belt that comes as stretch of 165 km long Yamuna Expressway. Apartments in Gaur Yamuna City / Property in Yamuna Expressway / Godrej Crest Villas / Godrej Solitaire
Property in Yamuna Expressway gives higher returns and within 1 or 2 years of development things are moving up with better expectations. It gives you broad smile on your face with sure appreciation. The entire stretch comes with good number of real estate projects and makes it one of the choicest destinations for real estate buyers. It comes with good number of integrated townships, warehouses and logistics hub that makes it great development region. It adds with approval of two major metro routes that come as Noida City Center and towards Sector 62 metro station. The DMIC or Delhi-Mumbai Industrial corridor which pass through Dadri is another milestone project that will create huge developments.
Advantages which makes property in Yamuna Expressway as the choicest destination for property buyers are in huge numbers. It comes with good number of residential complexes with extreme safety. The good number of residential projects by reputed builders which matches with international repute almost touches the skyline. The project development which comes with good number of luxurious plots at an affordable price. It adds with good number of international airport which is complete and with Film City and Formula 1 race track is also underway. The smart project adds with good number of designer that lets you enjoy huge number of advantages.
Property in Yamuna Expressway is turning the fortune of the UP State. The project here makes you feel and enjoy the development. It has been made with broader perspective in mind as the entire belt will see huge growth. Introduction of bullet train project at Jewar airport and semi speed trains, metro project and other futuristic developments add to prosperity. It will make it great place for buyers and sellers who will reap huge benefits. It has well develop sectors as Sector 18 and Sector 20 which will come up with different plot size and suits the needs of buyers. The residential development is coming up a full circle with people finding it a good way to invest. Moreover it fulfills the needs and developments that come up with huge number certainly attracts investors of all sizes.
Property in Yamuna Expressway makes you feel enrich with also lets you go places. Once you are sure with your own home or get it done on plots it makes easy to enjoy other necessary lifestyle aspect. The development gives you new energy and helps to enjoy a better lifestyle.