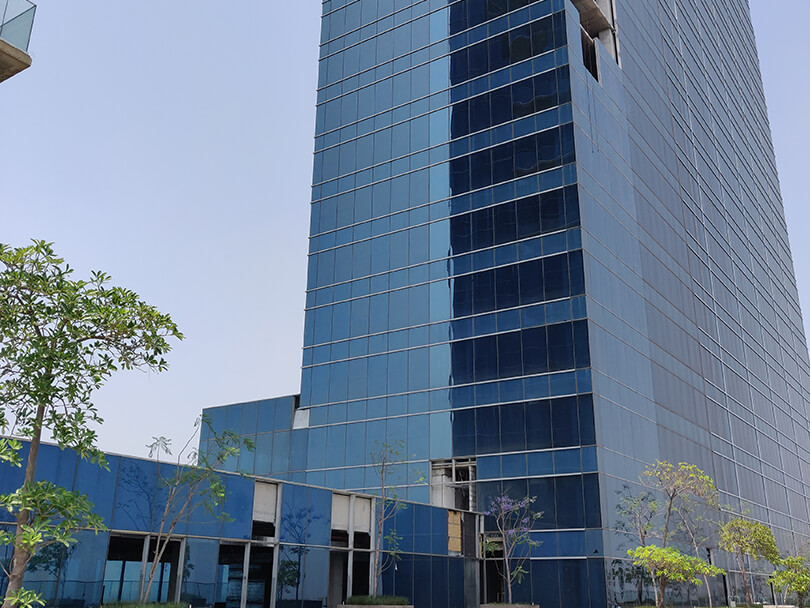 Wave One is a commercial project with offices, retail, a food court, and a multiplex that gives a huge representation of iconic architecture with its building structure. The commercial project is with aesthetically built lifestyle project and connects with all your needs. It is a 41-storey development that adds 2 million sq ft of built-up area. The project is with life gold office upgrades which are silver office spaces, gold office, and platinum offices. It gives you promising and aesthetic developments. The project has large double-height showrooms, Sky Gardens, and landscape terraces on each of the floors. It is with architectural design by Brennan Beer Gorman from New York. Wave One Location / Jaypee Klassic Shaurya Location / Jaypee Klassic Heights Location / Real Estate Company in Noida
Wave One has with project size of 4 acres of area and has a total of 222 units on offer. It has office space with an area of 496 sq ft. The project is in a favorable location within the heart of Sector 18 at Atta market. It has superior connectivity from all sides of the road and has metro connectivity on offer. It is at just 100 meters distance from the Sector 18 metro station. The project is with un-match connectivity towards any part of Delhi. It is just 3 km from Delhi. The development connects with the upcoming Noida International Airport which is a few km from the project. It has connectivity to Indirapuram, G.Noida, and Ghaziabad.
Wave one is a promising development with a huge mix of corporate offices. It has a side open site that adds 165 meters of frontage. It has construction space with a total area of up to 2 million square. It gives you a parking facility with more than 2600 cars. It is one of the finest and easy-to-access locations in Noida. The project is with UPRERAPRJ3444 as the RERA registration makes it one of the promising developments with assurance. It is with better lifestyle privilege with a spectacular view of the city. The project has a luxurious entrance lobby, and waiting area. It has exclusive elevator access and with floor is dedicated to a parking space. It has a hi-ceiling business lounge and, a private terrace on each floor. There is an exclusive lounge that offers you an ease of lifestyle. It gives privileged membership to all the premium necessities such as infinity edge swimming pool, health club, and tennis court.
Wave One has platinum offices and a luxurious lobby at the entrance. It has exclusive elevator access and membership with a huge number of facilities. The project is with better utilization of space and, a range of size that serves all your needs. It connects with all the necessities as functional layouts. It is with one of the best architectural developments a great arch with Wave One represents a passage. The project is well designed with several architects from all over the world connecting to shape this reality dream. It has structural consultants from Base Engineering. It connects with a multi-purpose rooftop and has modern workspaces with sizes of 495 sq ft to 5000 sq ft. The project has large modular showrooms, an open-air promenade, 20-meter-long sidewalk as some of the elegant development.
More Project: ATS Bouquet Location