Godrej Tropical Isle is a residential project for buyers this festive season. It has launched some of the best offers that make you feel glad about your purchase. The residential project allows you to enjoy premium 3, 3.5, and 4 BHK residences. It has an offer price of Rs 2.99 Crore onwards. The residential project attracts home buyers and investors. It gives you a masterpiece in creation and has all the amenities, and specifications to make you feel at ease. The residences are spacious, full of lifestyle developments, and have great specifications. The developments let you enjoy the masterpiece and compliments all your needs. The entire stretch which is at location fulfils as the epitome of peace and prosperity. It has a location advantage as Sector 146, Noida which connects by metro and expressways. Mahagun Mywoods, Wave City Ghaziabad, Stellar One Phase 2, M3M The Cullinan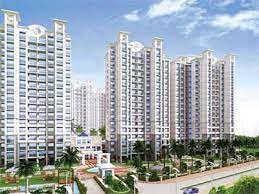 Godrej Tropical Isle makes you feel elite and that makes the difference. The people who understand prosperity buy homes and if it is Godrej it makes one of the best investment decisions. The residential project showcases class and ability which transforms into elegant homes. It comes as guaranteed safety by 5-tier security. It connects 4 apartments within each of the floors making it less congested and more bonhomie on the floor. It connects pure air with the latest air purification technology. There is an exquisite pool, elegant clubhouse, and exclusive developments that make great choice for buyers. It has a grand entrance that adds high-tech delights.
Godrej Tropical Isle offers 3 BHK that has a saleable area of 1800 sq ft. It has 3 BHK + Utility by saleable area of 2500 sq ft. There are 4 BHK + U + Store by area of 3200 sq ft. The price is Rs 2.99 Crore, Rs 4.25 Crore and Rs 5.70 Crore respectively. The residential project makes an iconic living as it introduces a huge number of indoor games. It has outdoor amenities such as a swimming pool, gym, yoga lawns, jogging track, and badminton court. It has a beachfront clubhouse and stunning island-themed landscapes. It has a premium façade, business center, and library that lets you cover great books and periodicals. It has a clubhouse which adds to the fun element in life and gives you lifestyle development that becomes part and parcel of your life.
Godrej Tropical Isle has Café Savour which is a vibrant café inspired by the theme of a slice of paradise. It has squash courts that have state of an art amenities and makes you feel competitive and joyful. It has a badminton court where you can match the steps of your opponents to come up trumps during sultry evenings. It has an indoor sports room that comes alive by the fun and entertainment. It has a station center where technology-enhanced lifestyle games are played easily. The project adds an elevation façade inspired by Monstera and Cyad leaves which has a meticulous design façade. It has island life which has an abundance of sun-soaked environment that adds personal vibes. The project lets you plunge into beautiful serenity and peaceful environs which is seen less in many other developments in Delhi-NCR.