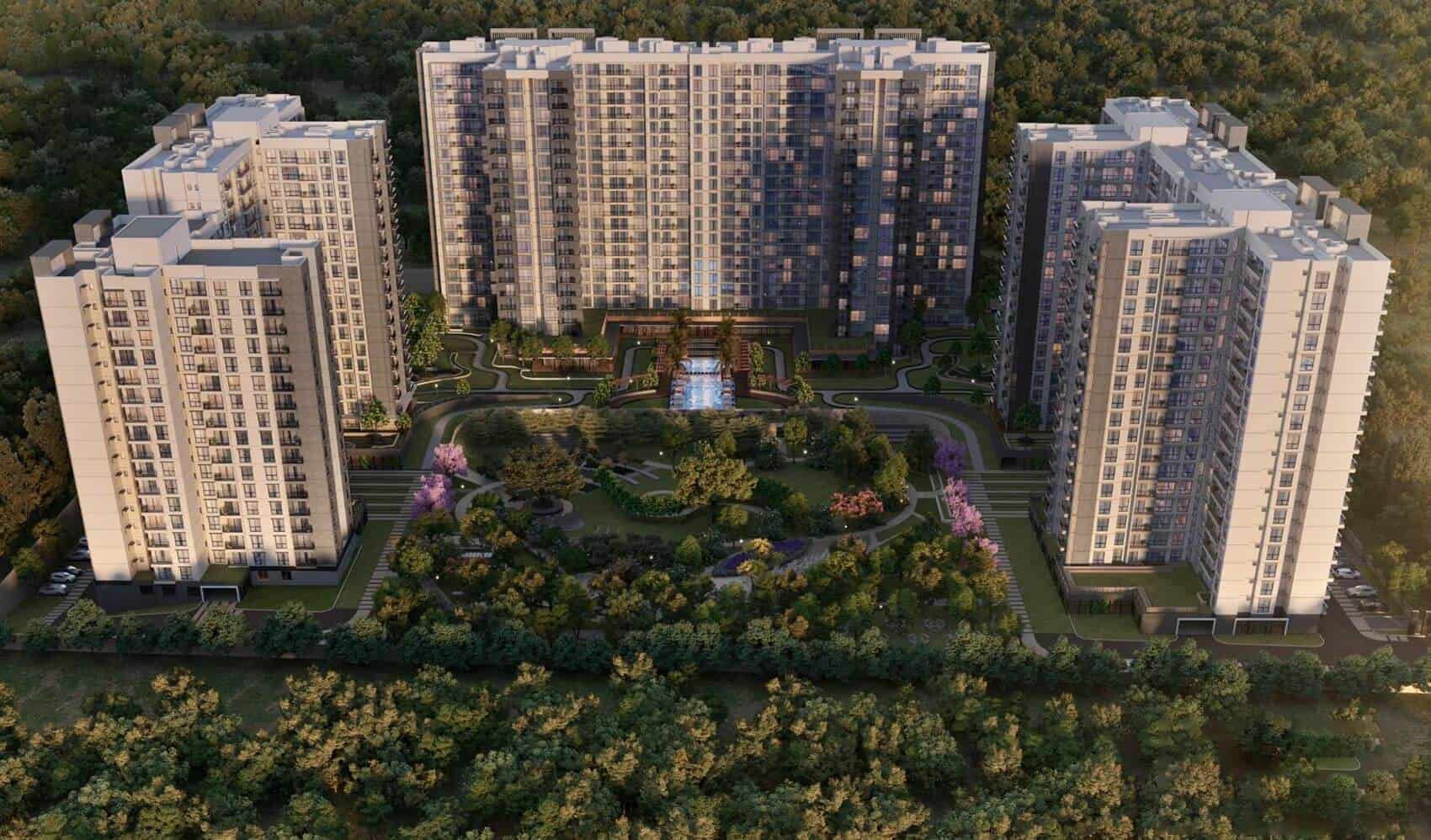 Godrej project Noida is a development that has given the elite class a great way to rejoice with their achievements. Godrej as a company has always been part of the well managed circles of India. It can be said to be synonymous with luxury and class adding an enriched lifestyle. The project developer as Godrej comes up with some of the best developments and have many prominent projects with one as Godrej Plumeria Woods. The Godrej Plumeria Woods have created one of the best forest cover within the city that makes it a great place to live with green cover. Gaur Saundaryam Price / Gaur city resale Price / Gaur city township
Godrej Plumeria Woods, Noida come up with lush green urban forest. It has club house with active lifestyle amenities. It has service partner tie ups with lifestyle amenities, club house and many other essential necessities that makes it a project with best developments. It has 3 BHK + Utility, 4 BHK + Utility, 5 BHK + Utility that makes it a luxurious home adding to great lifestyle. It is located in the heart of Noida and has developments in the form of schools, hospitals, road infrastructure, office complex and metro networks. It comes with podium level amenities like sports courts and swimming pool.
Godrej Golf links, Greater Noida is a project with best of the developments. It has 3 BHK, 4 BHK homes as premium villas that has enchanting Golf course view. It has 9 hole golf course with high street retail. The project has Italian marble flooring with swimming center and indoor heated pool. It has drive in cinema and premium concierge services. The project has perfectly made villas in Greater Noida which adds to the balance of green living and adds to the active, urban lifestyle. Godrej Golf Links adds to the enchanting lifestyle with price as Rs 2.7 crore onwards making it a part of 100 acre golf township, cafes, master clubhouse, convenience stores with state of the art clubhouse.
Godrej properties are not only a few but in huge numbers that serves the needs of the buyers. Noida which comes as the Silicon valley of India with some of the best Godrej properties in Noida. It has Godrej Nest Sector 150 Noida, Godrej Bliss Godrej Woods at Sector 43, Noida. Godrej Palm Retreat, Godrej Nurture, Godrej Solitaire, Godrej Nest all at Sector 150 Noida. Godrej Amaya is at Sector 43 Noida. All of these projects are some of the best with great developments and make it a prosperous land region that boasts of superior connectivity with metro and robust road networks.
Godrej Properties are part of the well managed developments that makes it with projects alongside IT area of the city. It serves the needs of the buyers who look for homes with beautiful landscape and creative inflow of lifestyle needs. The project puts all the best in terms of planning and is made by architects who are known world over for their magnificent developments. Certainly, Godrej developers has become a nation's craze and develops for the buyers and investors adding to lifestyle.