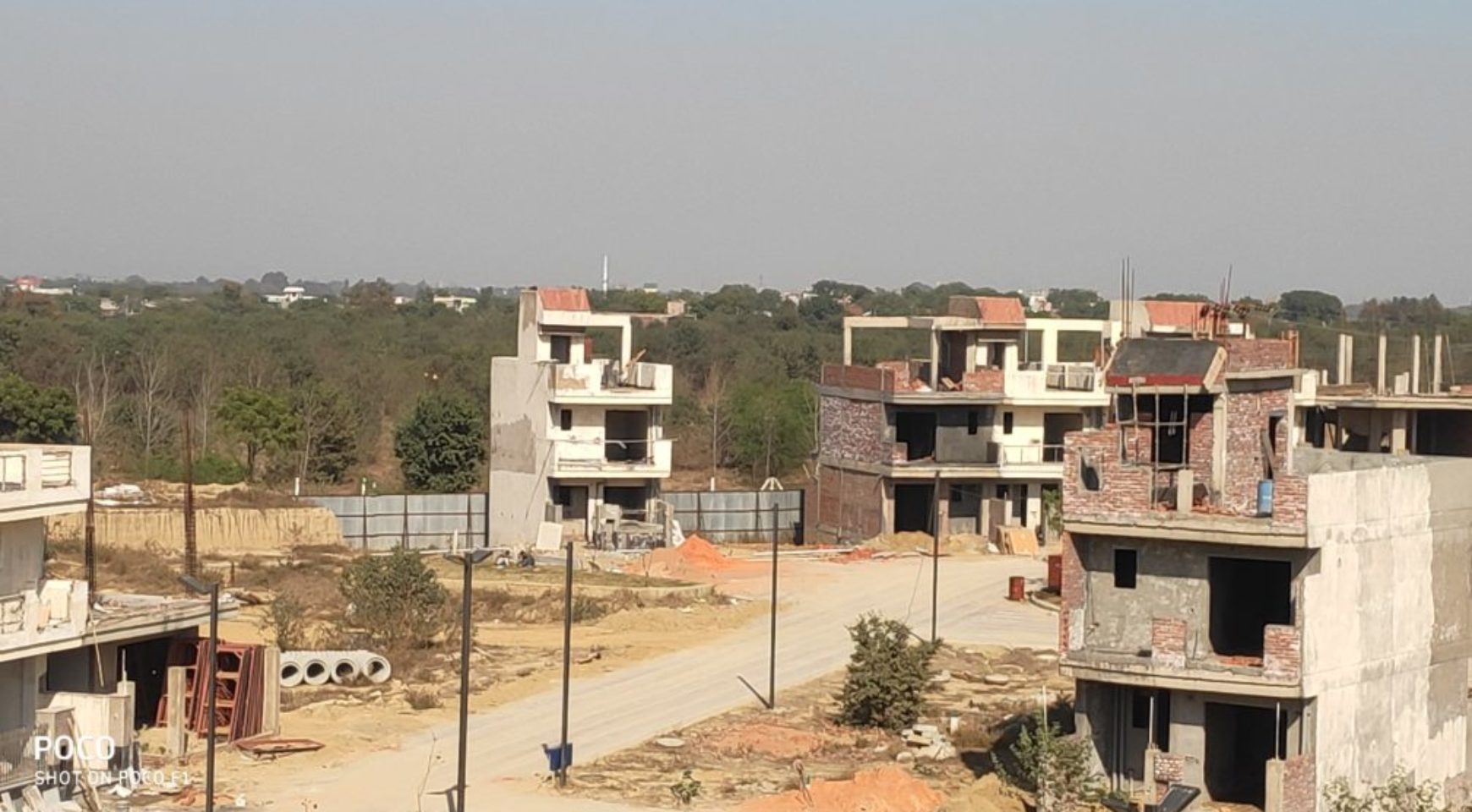 Gaur Yamuna City plots is a residential project that is develop all across Yamuna Expressway. It is one of the India's largest group housing development and is one of the fastest growing professional hubs of India. The project has group housing and villa projects and is part of 101 hectare or 250 acres of integrated township. It is a well develop project and comes with landscape township. The project has operational shopping complex within township. The project has plot sizes of 105 sq yards, 124 sq yards, 150 sq yards and 203 sq yards. It is coming up as one of the most sought after development with many residential and commercial projects. Plots in Noida / Plots in Gaur Yamuna City / Plots in Delhi NCR
Gaur Yamuna City plots has Gaurs Runway Suites, Gaur Runway the Hub, Gaur Waterfront Plots Parkview. Gaur 16th Parkview, Gaur City Center and Aerocity Yamuna are some of the other well manage project which come up as recent development. It is opposite F1 Track and Noida Cricket International Stadium that adds with recreational activities. It has operational shopping complex within the township. It is near upcoming Film City and Noida International airport. It is close to International Universities and colleges as Noida International University, Gautam Budh University and Galgotias University. The project has India's tallest statue of Lord Krishna which stands at 108 feet tall atop a temple.
Gaur Yamuna City has operational Gaurs International School and has beautiful cricket ground, volleyball, basketball, skating rink, tennis, badminton, athletic track and more. It has residential plots, flats, shops and studio apartments. The project has price from Rs 24.99 Lacs only. The project comes as an integrated township and with proximity to Jewar airport. It has film city, sports city, Yamuna Biodiversity lake and metro connectivity which is nearest to the project. It has petrol pump, cultural city center, milk booth and convenient shops. It has hospital, nursing homes and dispensary along with creche and play school. It has commercial buildings that adds as well develop project adding more as business needs.
Gaur Yamuna City highlights comes with offers, plots, apartments, retail shops, studio apartments, sports amenities, themed villas. It has 36421 sq meter or 9 acres of Yamuna lake park with boating facility. The project has master planning done by RSP, Singapore. It has more than 3000 flats ready for possession in 16th ParkView. The project has rain water harvesting system, solid waste management system and sewage treatment plant at place. It has GYC Galleria Convenient shopping center that serves the needs of buyers and shoppers.
Gaur Yamuna City has best of the international school, club house, hospitals and religious institutes making it a complete project. The project is a successful development and comes with certification by Indian Green building council. It is within a township with rain water harvesting, wi-fi and STP. The project has best of the restaurants, multiplexes, shopping malls and has 350 acres of IT-SEZ which is operational. The project has Pari Chowk to Jewar Metro station that is 10 minutes away from the Pari Chowk Metro station making it easily accessible.