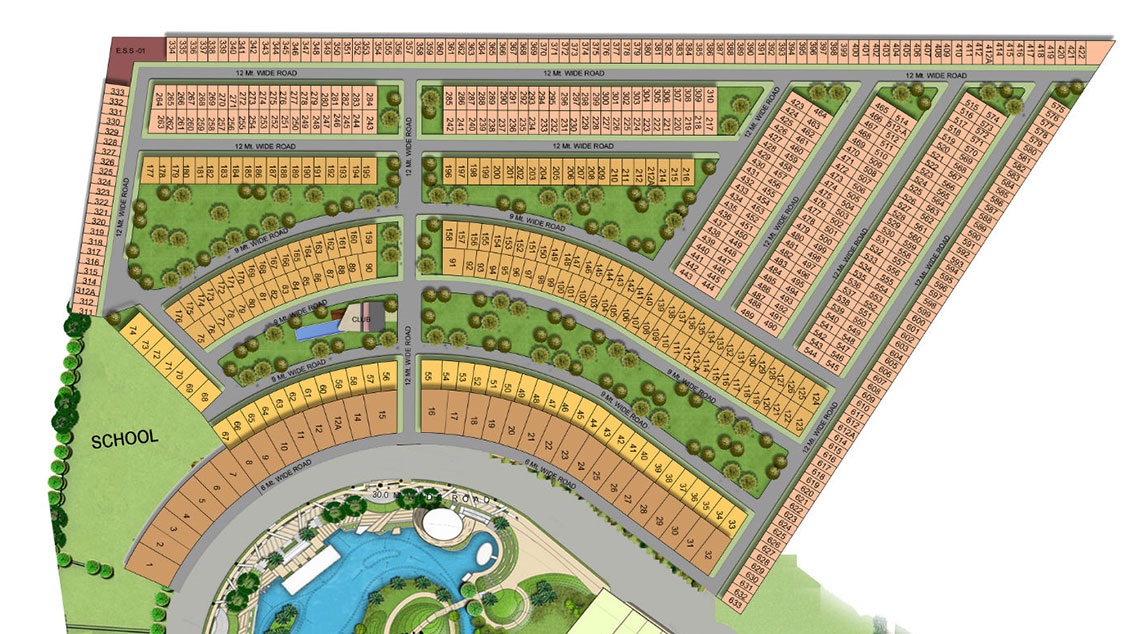 Gaur Yamuna City plots are a new way to build your homes, offices and commercial projects which will witness huge growth. The entire highway is buzzing with activities and the development which is spread in a massive area is certainly giving goose bumps to the investors. The project development makes it a huge opportunity that is spread in massive 101 hectares or 250 acres. It comes on Yamuna Expressway which is a 165 km long highway that connects GYC to Noida, Delhi and Greater Noida. It comes as one of the biggest project as residential, commercial, retail outlets that makes it a finest aspect to enjoy with big benefits. Apartments in Noida / Gaur Yamuna City Plots / Apartments in Delhi NCR
Gaur Yamuna City plots comes with great offers and has certification by Indian Green building council. It has best of the international schools, club house, schools and hospitals. It comes as one of the complete residential project that has modern developments. It adds with features as skating rinks, swimming pools and 9 acres of Yamuna bio-diversity lakes. The project has rain water harvesting, STP and Wifi. It has dedicated land as open and green area with 162.5 acres of land. The project is well manage with sports facilities as swimming pool which is Olympic size. It has badminton court, cricket, lawn tennis and many other exclusive games that gives the youth a new vigour.
Gaur Yamuna City has commercial and entertainment development coming up with propose night safari, 360 acre film city, International Yoga University. It has propose ISBT within proximity, Indian railways freight corridor, Delhi-Mumbai highway within few minutes from the project. Gaur Yamuna City is not a small development but has many of the project that is specified in huge acres of land. It has Gaur runway suites, The Hub- Gaurs Runway suites, Krishna villas, 1st Parkview, 16th Parkview, 7th Parkview. All these projects have plots development with different square yards according to the needs. It has UP RERA specifications for all projects.
Gaur Yamuna City has well manage commercial plots with better range as 150 sq ft, 180 sq ft, 165 sq ft, 219 sq ft, 500 sq ft and 350 sq ft. It comes as commercial plots on Yamuna Expressway with best of the specifications. It comes with diverse sizes that fulfil the needs of buyers and investors. The project has an excellent location with best of the highways connecting it with all parts of Delhi-NCR and towards Agra, Merrut, Lucknow. It has best of the location that connects with NH-24, DND Flyover, FNG Expressway, Noida Expressway. The project sites connects with Noida Metro from Pari chowk to all parts of Delhi-NCR.
Gaur Yamuna City has master planning by RSP, Singapore. It has 3000 flats ready for possession which makes it an area with good number of footfalls. The project has an under construction Gaurs International school and with Lord Krishna statue standing at 108 feet tall temple it gives a beautiful way to pray for Krishna devotees. It is made according to the newly develop master plan which makes it a well laid project and has good price.