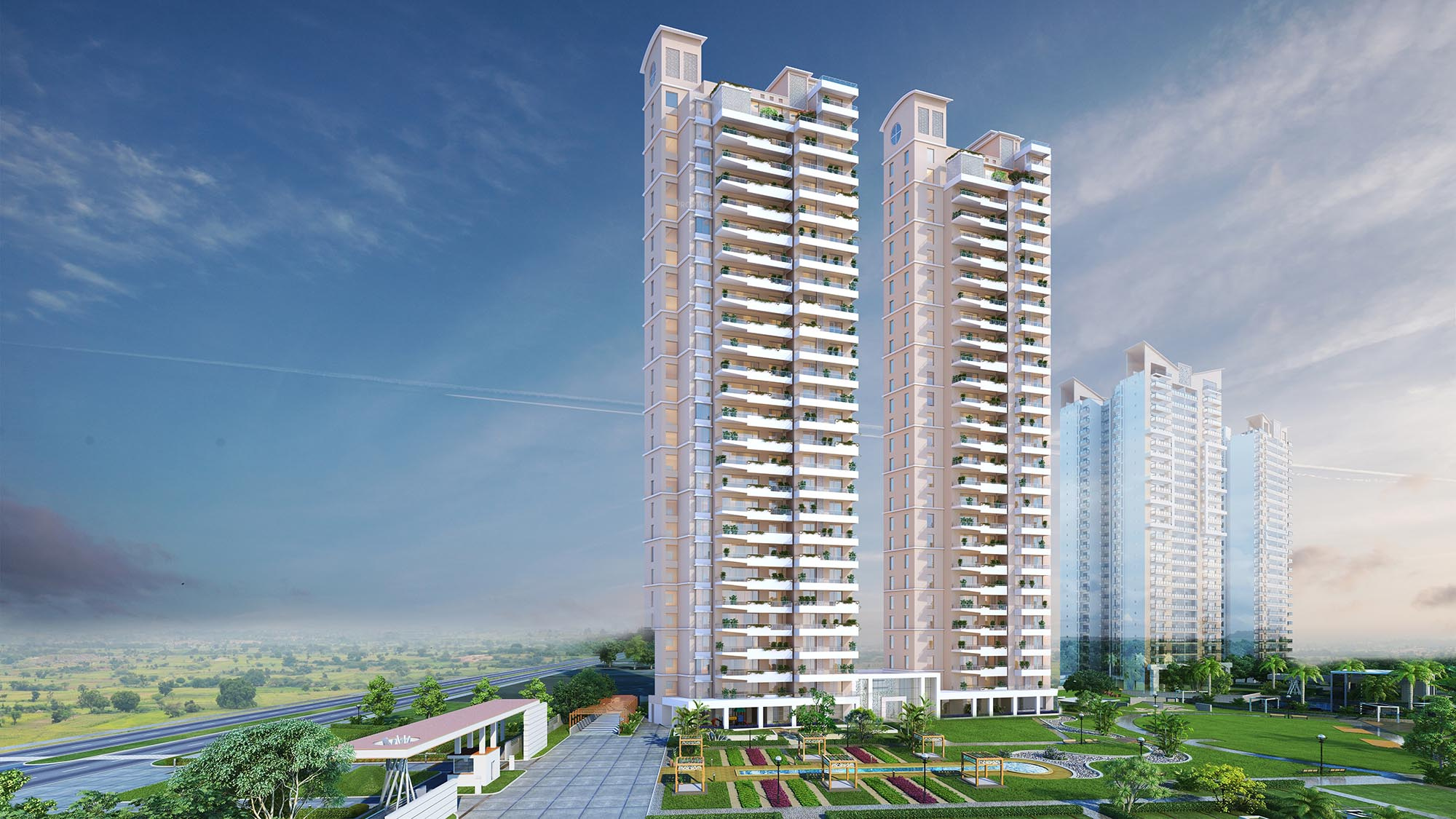 Gaur Platinum Towers is a residential project that is as fascinating and regal that makes you feel elated every time you step in. The project development makes you live in the most premium of the homes with creative opportunities. The development is fascinating and with good beautiful residences it gives you the best by Gaursons which is noteworthy developer. The homes come as 4 and 5 BHK private residences and with price tag of Rs 3.16 Crore onwards. The homes are ready for possession and with superb location at Sector 79, Noida. It makes you feel with love at the homes which welcome you with open arms. The homes makes you feel more than your own and with every aspect from wall paints to home decor it gives more than what you ask for. Gaur City 7th Avenue price list / Gaur city 5th avenue price list / Gaur city 1st avenue price list
Gaur Platinum Towers has homes with an area of 4720 sq ft and 6010 sq ft that makes it with premium specifications. It has UP RERA specifications and has only 52 homes of 4 BHK and 5 BHK. There are only two towers of 27 storey each. It has only 1 apartment on each floor that makes you feel with your entire floor of your own. It has customize interior options and exclusive club for 52 families. It adds with meticulous architectural design and has stylish entrance lobby which adds to luxury. The project has Italian marble flooring and there are modular kitchen with branded accessories and fittings. It is spacious with good floor to floor height with 12 feet height to be precise.
Gaur Platinum Towers with A tower has some of the best specifications. It has total area of 4720 sq ft and comes with 4 bedrooms. It adds with one of the finest living and dining room along with family lounge. There is kitchen with beautiful interiors and wood works with kitchen cabinets. It has puja room and foyer, service balcony, servant room with toilets. There are 4 toilets + dressing room, powder room. There is store room, deck and balconies, service area, individual lift lobby. It offers 2 lifts with 1 service lift that makes it a good place to live.
Gaur Platinum Towers with K tower and total area of 4720 sq ft. It has same of the specifications. The project adds to the huge development that lets you enjoy much of the lifestyle needs within spacious homes. It gives you a life that is full of enjoyment and lifestyle that makes you feel the privilege one. The huge development which makes you feel living in palatial homes and amazing infrastructure that adds with better specifications. The project adds with close proximity to better necessities as schools, hospitals and colleges. It is near to FNG Expressway. It adds with easy access towards major expressway corridors. The project has nearest metro station within close vicinity.
Gaur Platinum Towers adds home for the legends who wish to have everything spectacular within the project. The homes are beautiful and adds to luxury at every step that lets you enjoy premium lifestyle at affordable cost.