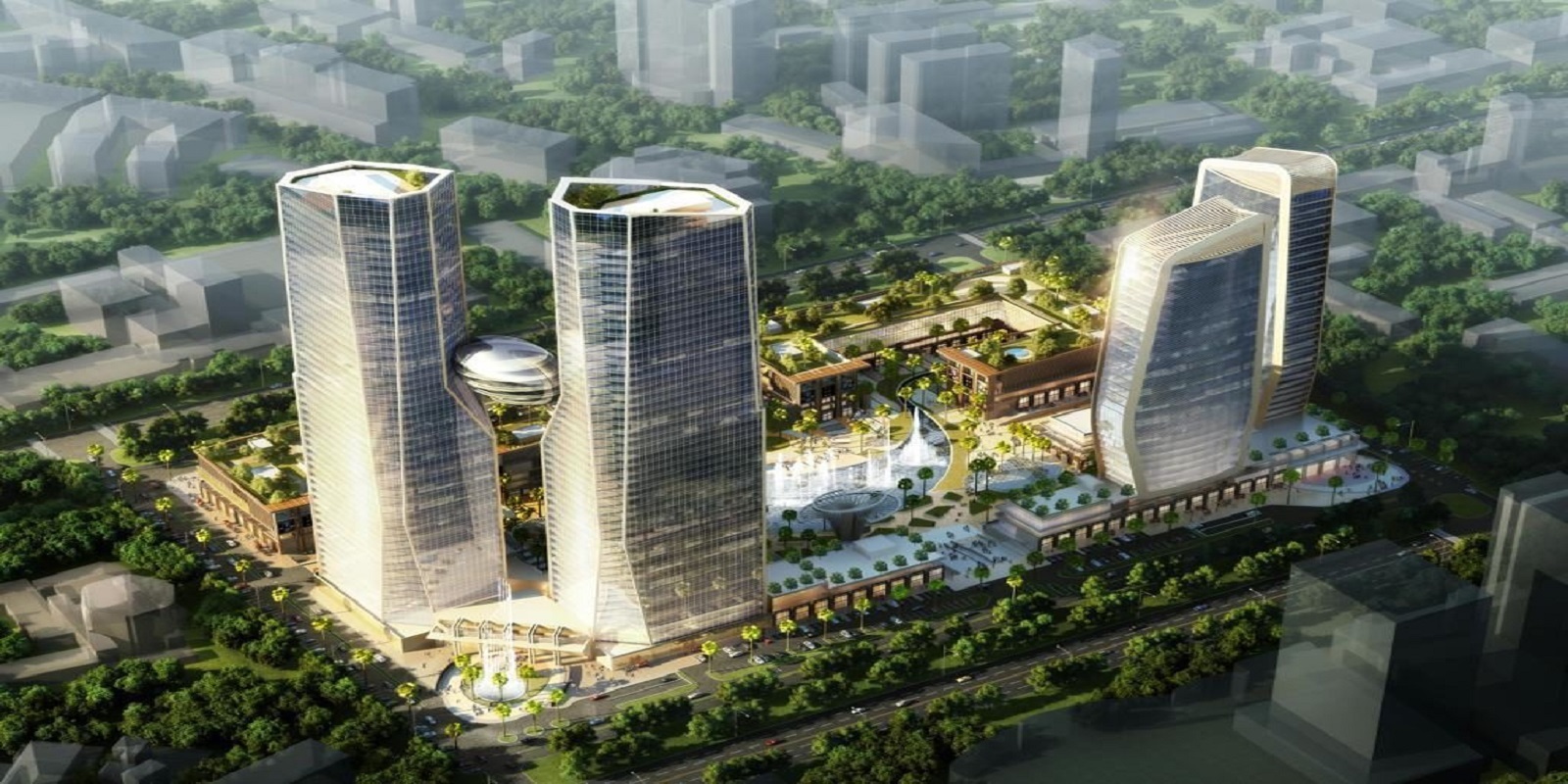 Bhutani Cyber Central is a commercial project that comes with best of the investment by Bhutani Group. The project has made a prominent mark in Noida's business district as a lively one. It has North India's tallest commercial tower which has a total of 50 iconic towers. The project comes with first ever mall in the sky. There is one of the first of lts kind a helipad on the top of the building and it also has ample parking facilities. The project comes with best of the office towers as designed in the form of vertical campus which makes it a unique structure. It also has one of the most beautiful North India's largest musical fountain. Gaur mulberry mansions location / Gaur yamuna city flats / Gaur saundaryam flats
Bhutani Cyber Central comes with built up area with huge basement area. It comes with a tower height of 213.7 meters and is one of the tallest commercial tower in Delhi-NCR region. The floor to floor height comes with an office with 4.5 meter each and commercial space as 6.9 meter each. It comes with a well maintained parking space with 421 open parking and has 4950 covered basements parking. The project comes with business suites, coworking center, premium offices, terrace gardens. It also has well managed conference room, jogging track, sky mall and also lifestyle facilities that attracts investors as every aspect is fairly placed here.
Bhutani Cyber Central is also having best of the footfalls as it is surrounded by more than 75,000 apartments within close vicinity. It Is spread in an area of 27 acres project with one of the best location at Sector 140A, Noida. There are various MNC's that are part of the project and has well located office from the best of multinationals. It has Noida metro connectivity with high speed metro network and has Sector 137 as Noida metro station. Bhutani Cyber Central is also well connected with FNG Expressway and Noida Expressway. It has UP RERA registration that makes it a property with on time possession.
Bhutani Cyber Central comes with assured return of 10%, 11% and 12% that gives immediate investment offers. Bhutani Cyber Central gives a rental income that gives possession with leasing guarantee and long term rent adding more profit to the kitty. Bhutani Cyber Central Bhutani Cyber Central comes with unbeatable location that adds to higher return on investment. It adds to the IT and ITES sector with best of the quality office infrastructure. Bhutani Cyber Central comes with district cooling system, utility tunnel, efficient water management system, automated waste collection system. It also ensures power backup with better power generating system. It comes with immediate connectivity to fire station and also an emergency response center. There is multi car parking and with world class roads that gives easy connectivity to reach any where from Delhi-NCR.
The project is certainly adding more prospect to the business and other allied services. It has created a whole new concept of business infrastructure that comes with backdrop of Noida's skyline and is also connected with upcoming Jewar International Airport.