Location is most important if you are relocating and especially when it is near capital Delhi. Living near the Indian capital means you should have easy and convenient connectivity. Most lifestyle facilities are situated near the Metropolis so it is apparent that you choose a location from where you can commute easily to these places. The ATS-Green's twin projects namely ATS Pristine Phase 1 & ATS Pristine Phase 2 perfectly answer this requirement as they are located in Sector 150, Greater Noida Expressway that easily connects to the rest of the world.
Turned into a green paradise
With the ATS Pristine 1, you have the chance to buy 3, 4 or 5BHK modern apartments that are designed and built with most contemporary architecture and technology. Spacious rooms, wide windows and balconies allow sunlight to stream in unobtrusively while the vast open space laced with green enable you to get continuous flow of breeze which is clean and pollution free.  This investment is going to pay rich dividends in the longer run as its resale value has been predicted to skyrocket in the future. Beautifully established in a wide area of land measuring 23 acre the twin housing complexes of ATS Pristine Phase 1 & 2 is turning out to be a green paradise that you would embrace wholeheartedly, because outside world is getting too polluted for comfort.  The luxury apartments by ATS command a price range of 78.75 lacs to 1.8 cr and the location and living conditions are worth putting your hard earned money.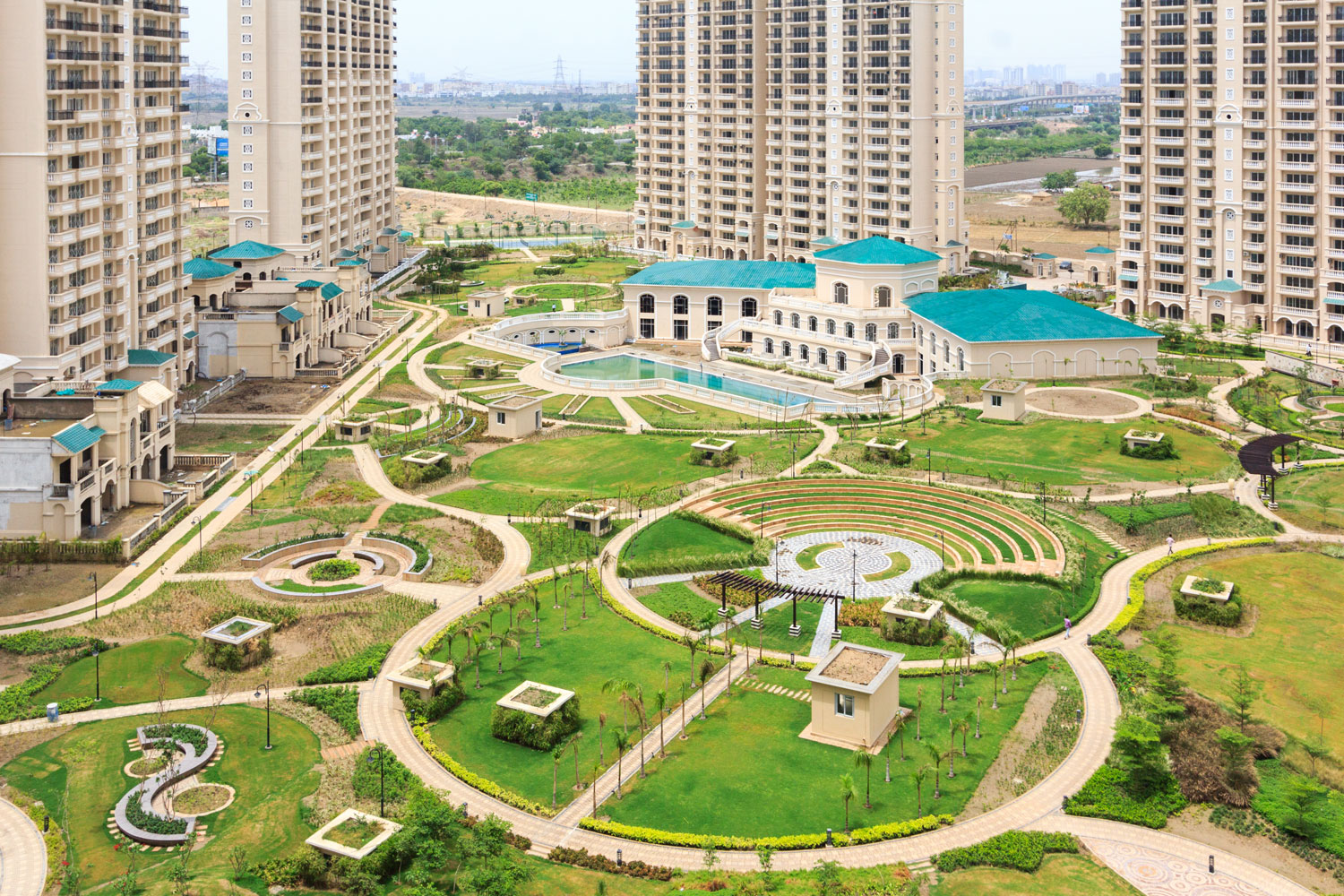 High living standards and infrastructure
80% of the projects have been left open for the nature to thrive and highly experienced landscaping team is turning the space in to a ecological paradise with vast rolling lawns, gardens, children play areas, play courts for adults, swimming pools, and a club house. Both the Pristine projects are example of extraordinarily crafted interiors and furnished apartments and comprehensively provided contemporary lifestyle amenities and total security via CCTV and gated security. The ATS Pristine Phase-2 is a low density development and presents an architecture and ambience that is unprecedented not to be replicated in a hurry. A total of 1066 units in 17 towers have been planned for both the ATS Pristine projects and half of them have already been booked by aspiring residents coming from the higher echelon of the capital's social circuit. Here you not only get the ambience and privacy but also get neighbors who are on par with your living standards and taste. Your children will benefit from this fact and most top flight educational institutions are located nearby only.
Ecology complaint
Some of the ecologically complaint components are special features of ATS Pristine Phase 1 & ATS Pristine Phase-2 and they will include a sewage treatment plant, garbage disposal unit, rain harvesting and richly developed landscaping. You have an aptly designed and sized community hall for socialization and the club house located near blue waters is the best place to be in when you want to relax. book your space right now as it is going like hot cakes here.