Are you starting a new business and finding the right location and atmosphere? If you want to run your enterprise near Delhi, you will find the commercial space of ATS Kabana High quite agreeable as it is right in the middle a potential customer base. This hi-tech architecture is situated in Sector-4 and has is within easy reach of rest of the city and capital via strategically located metro stations. You will have no dearth of customers when you settle your business here as there are several housing projects located within close proximity of ATS Kabana. Most population nearby come under high income bracket hence will not be lacking in buying power, so your retail outfit or showroom will have no shortage of business ever.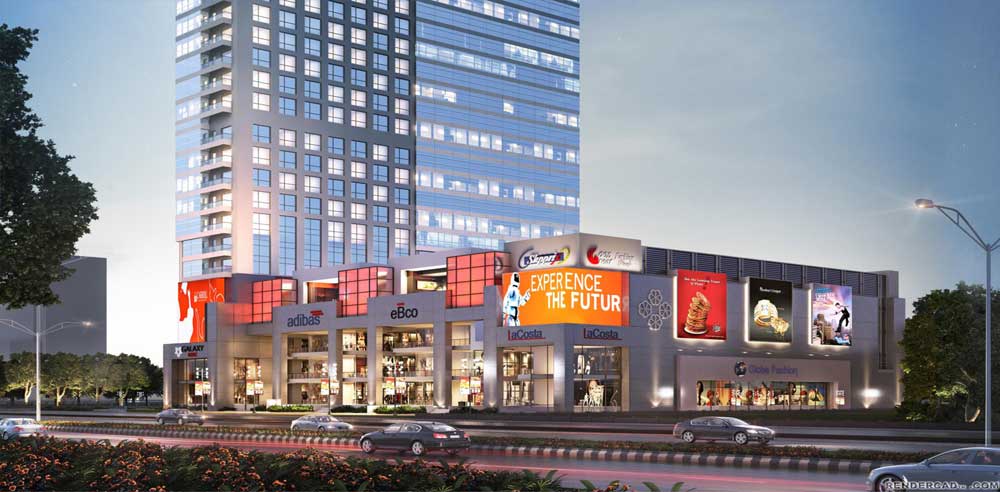 The ATS Kabana High Sec 4 noida  retail and office space properties are priced at the price range of 27 Lacs to 66 lacs. Spacious business space for showrooms and smartly designed office space are the features of the commercial project and it has a total of 4 floors housing retail shopping and 24 floors of office space. Spacious car parking, 24 x 7 power backup and CCTV vigilance are the other highlights. The entire atmosphere is focused on customer satisfaction and the builders accordingly have allotted business space, lounges, public convenience area, express lifts, escalators, and in house staff to keep vigil. Most high-street brands are likely to set shop here and you can be one of them and boost the popularity of your own brand. This magnificent shopping arcade is surrounded in lush green lawns and landscapes making it an environmentally comfortable place to shop.
ATS Homekraft Pious Hideaways – serene ambience and contemporary living
This breathtakingly beautiful residential project is tucked under ambience of lush green landscapes and gardens and breezy open space. Peace and tranquility pervades this living space and you will be well off from the congestion and pollution of the city map when you buy an apartment here. You can book a 3BHK luxury apartment @ 63 lacs and you can access all the important lifestyle points quite easily because ATS Homekraft Pious Hideaways is located right on the Noida Expressway with Floor Plan. Some of the important landmarks this luxury housing covers are Akshardam Temple, NIIT, Budh International Racing Circuit, Jaypee Golf Course and more. 80% are of the project is open space and is dedicated to grow nature and water bodies. You will not get a better ambience than the Pious Hideaways and there are only 700 apartments being built out of which 60% have been already reserved.