After getting remarkable success in the real estate industry, ATS developer has again launched another top-class residential project for its patrons. The project is named as ATS Happy Trails, which is located at sector—10, Noida Extension, West. The project location is greenish and has nature around the corner. Moreover, the project site is also near to the places like bus stand, metro station, hospital, school, colleges, shopping mall, etc. Furthermore, the site also gives connectivity with NH-24, DND Flyover, Noida-Greater Noida Flyover, FNG Expressway, etc. Hence, the project site is good enough to live, as it enables people to commute to the site via road and also gives easy access with every corner of Noida, Delhi, and Greater Noida too.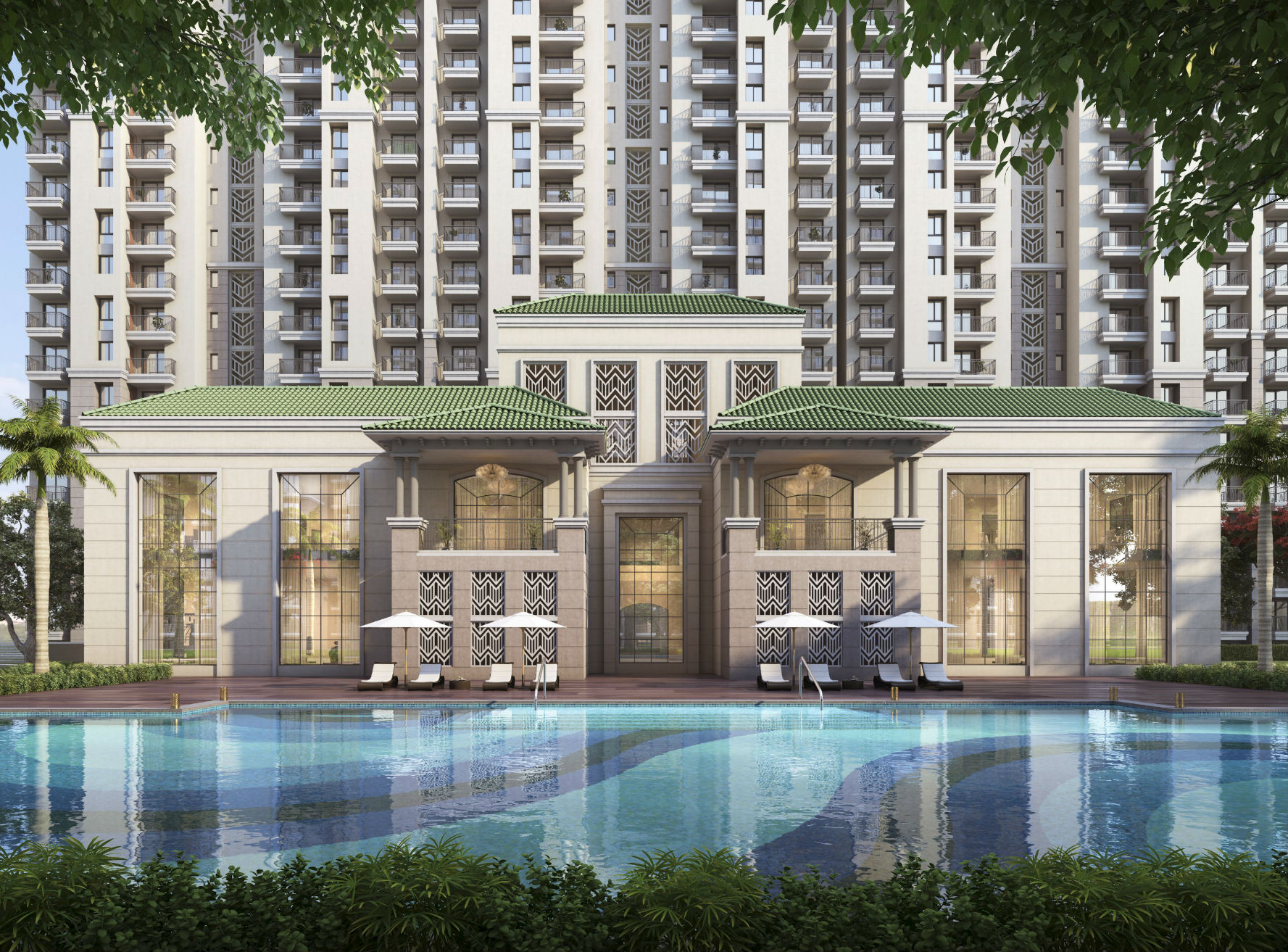 ATS Happy Trails offers some outstanding apartments under 2BHK and 3BHK ranges. All apartments have made robust and possess modernistic designs too. Also, the apartments have made furnished from inside to outside. Besides, the apartments have full space and their sizes may vary between 1165 sq. ft. to 1625 sq. ft. range. The giant has been offered many useful housing facilities in each apartment such as bedrooms, kitchen, hall, bathroom, balcony, windows, doors, lawn, etc. Thus, the apartments available in this project are versed with all required living comforts that will be suitable for family to live life easily.
The home buyers have also found ATS Happy Trails suitable project to invest, as it offers many attractive amenities too such as garden, car parking, gym, swimming pool, club house, water supply, badminton court, jogging track, security, CCTV, tennis court, etc. Besides, the project site will also be equipped with some genuine facilities like garbage collector, rain harvesting system, water treatment plant, sewage and drainage system, temple, banquet hall, etc. Hence, the project site has many useful features that enhance worth of the project. Furthermore, the project site is spread over the widest area up to 8.59 acres land and also has open space that would be enough to develop sports features and garden too.
ATS Happy Trails offers highly affordable apartments that will surely lie under the budget of buyers. Usually, the estimated prices of each range of apartments will start from Rs. 53.59 Lacs onward. For more details about project's specification, features, location, and prices, you should have to refer official website of ATS group or genuine real estate brokers online. So, do hurry now! ATS Noida Extension Near by Commercial Project : ATS Kabana High Price